Chat 2 Pay enables you to send a payment request to your customers via an SMS or WhatsApp message (see
here
for an example).
Your customer clicks on the URL embedded in the message to open a secure payment page where they can add a new or use a saved credit/debit card. This card is then used when you process their payments via your payment processor/gateway.
Chat 2 Pay currently supports the following systems:
To
activate the Chat 2 Pay
product on your account, go to
Products & Services ->
Chat 2 Pay.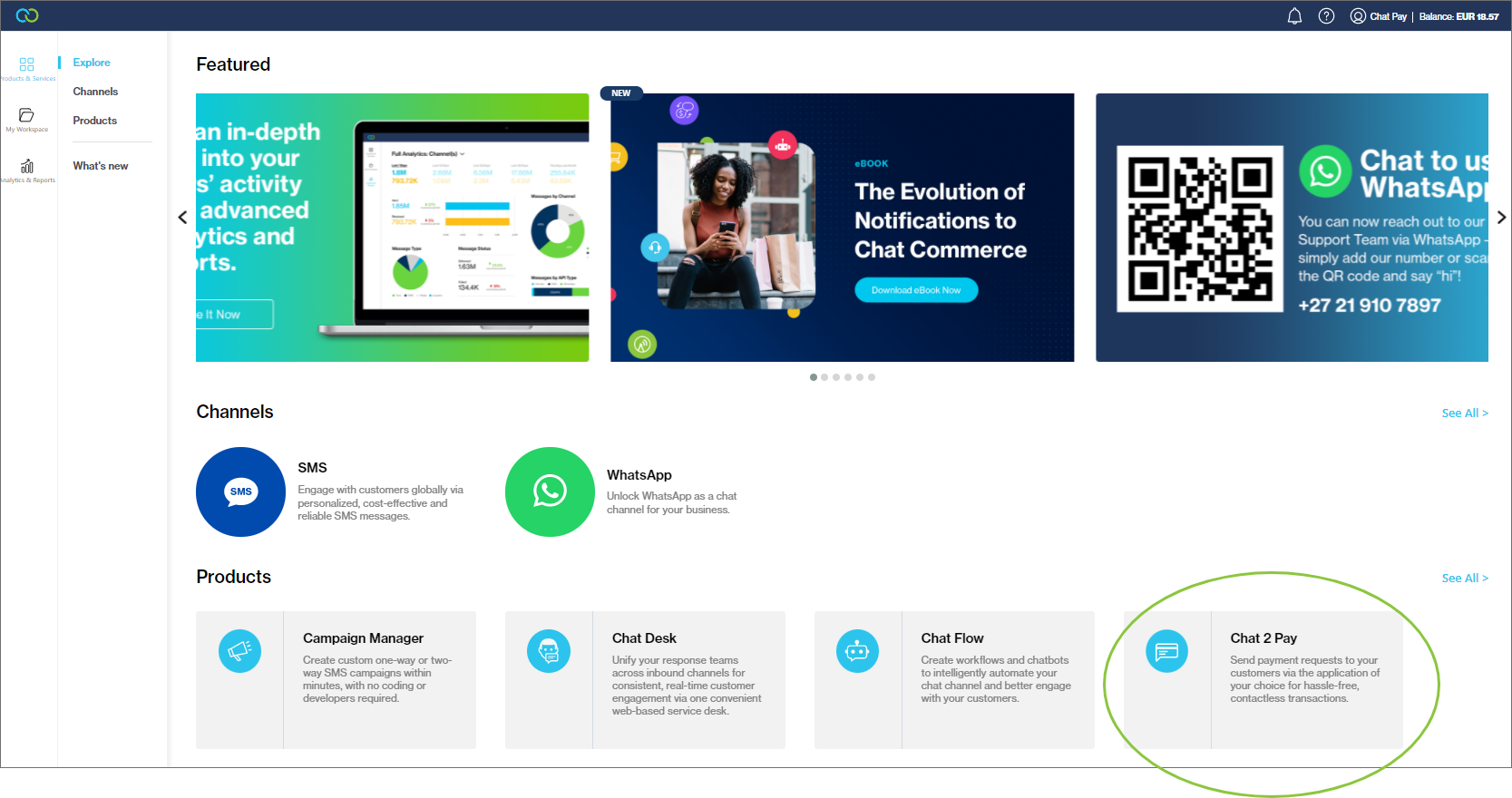 Click '
+Activate Product'.
This adds Chat 2 Pay as a product on the
My Workspace
tab.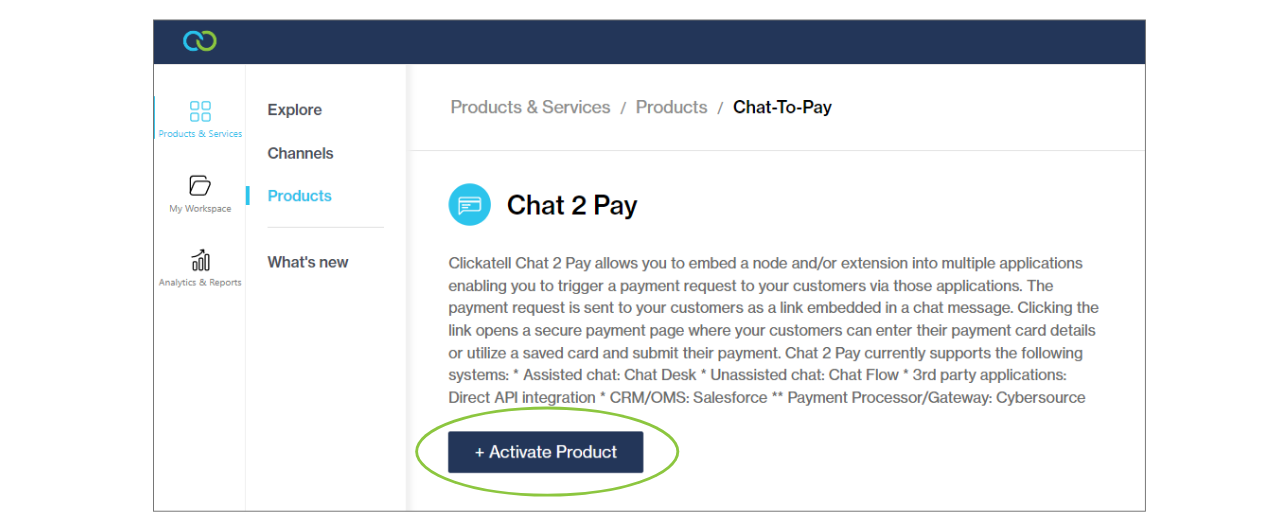 Go to
My Workspace -> Chat 2 Pay.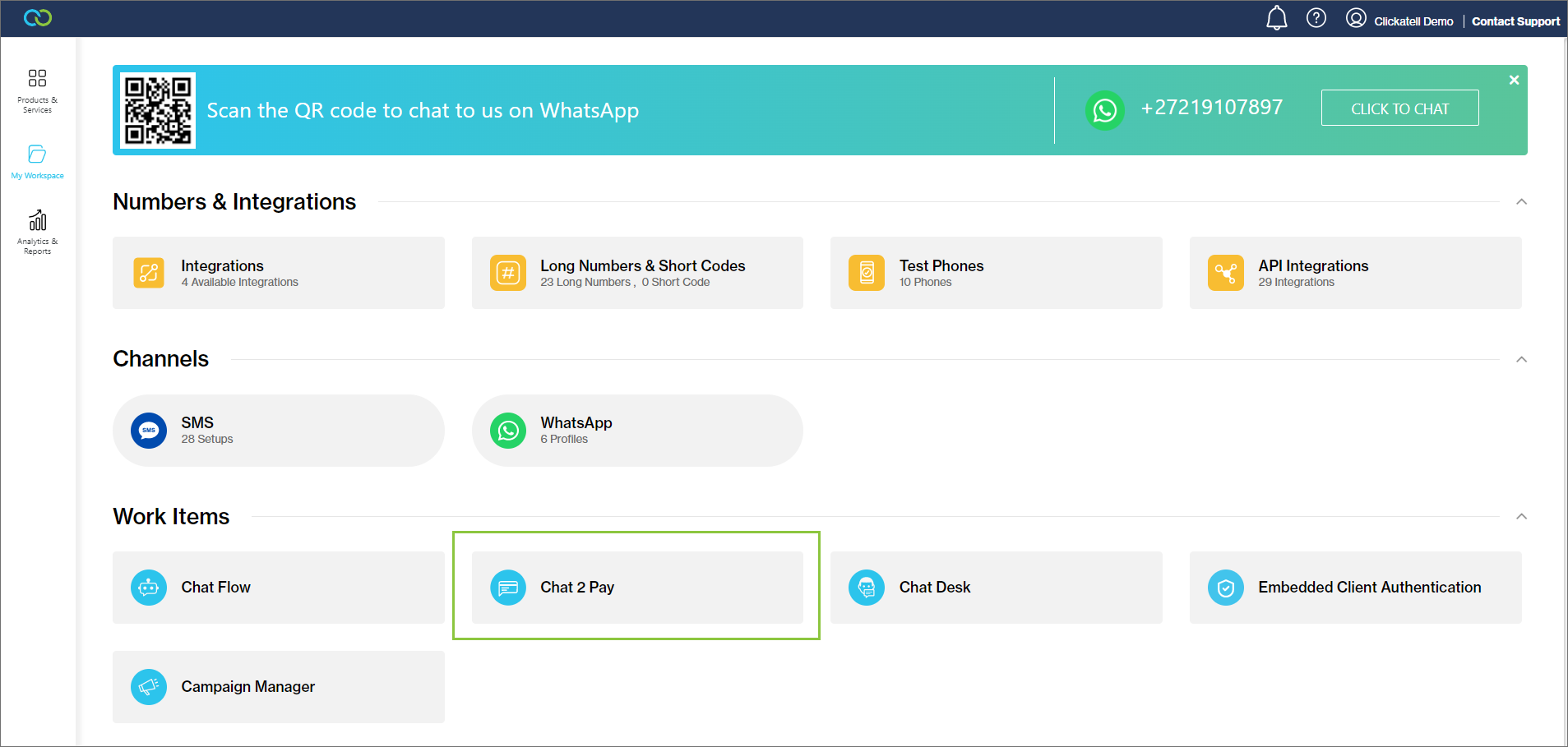 This opens the Chat 2 Pay dashboard from where you can:
Configure one or more Production integrations

Configure one or more Sandbox integrations

Access a step-by-step user guide