Chat Flow is an easy-to-use web-based application that allows you to quickly and collaboratively design and deploy conversational experiences across multiple chat applications and connect it to your organization's core functional APIs.
For more detailed information on how to use the Chat Flow application itself, see the
Chat Flow User Guide
.
Navigate to
Products & Services -> Products -> Chat Flow
.
This adds Chat Flow as a product on the
My Workspace
tab.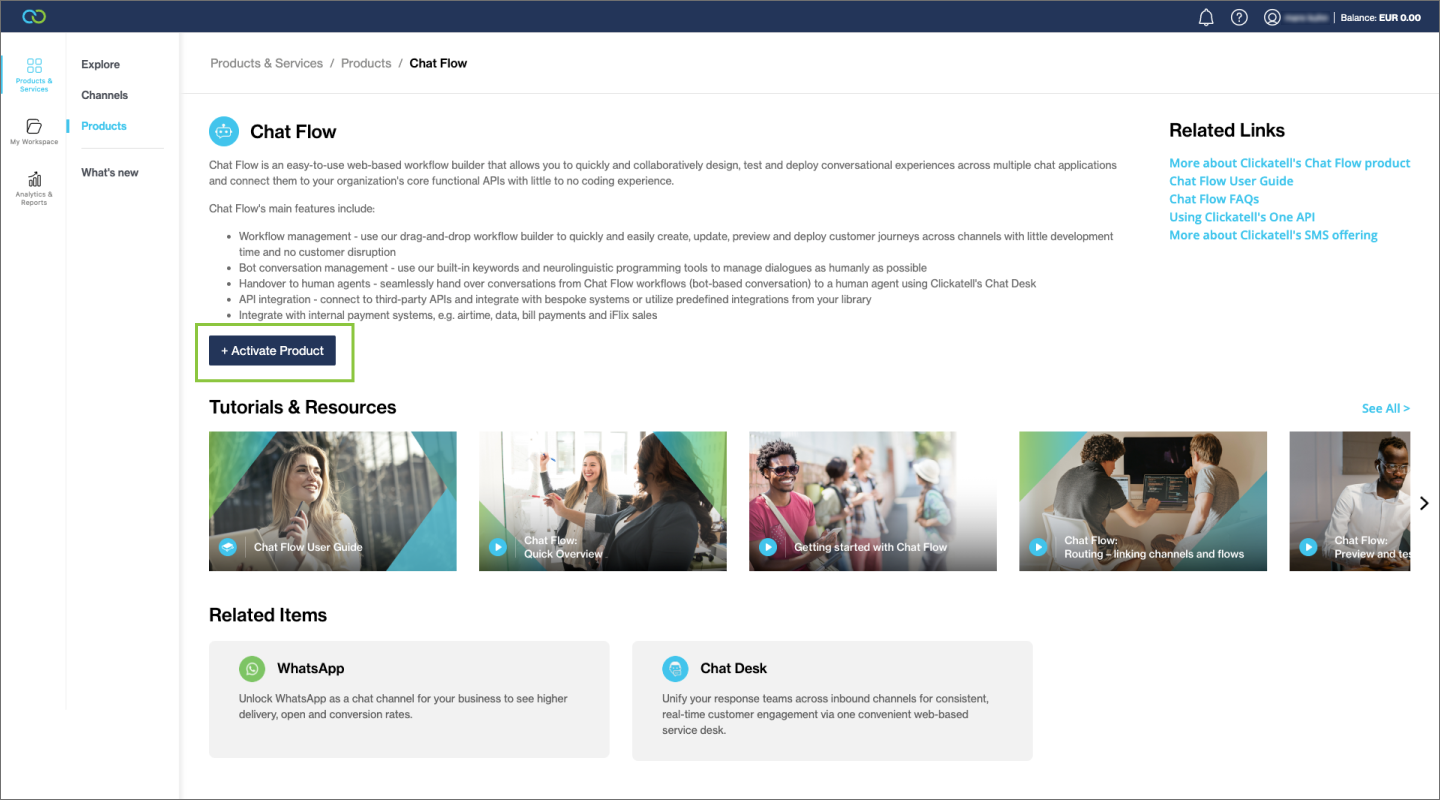 Click + Activate Product to add Chat Desk to your workspace.
On the
My Workspace
tab, select the
Chat Flow
card.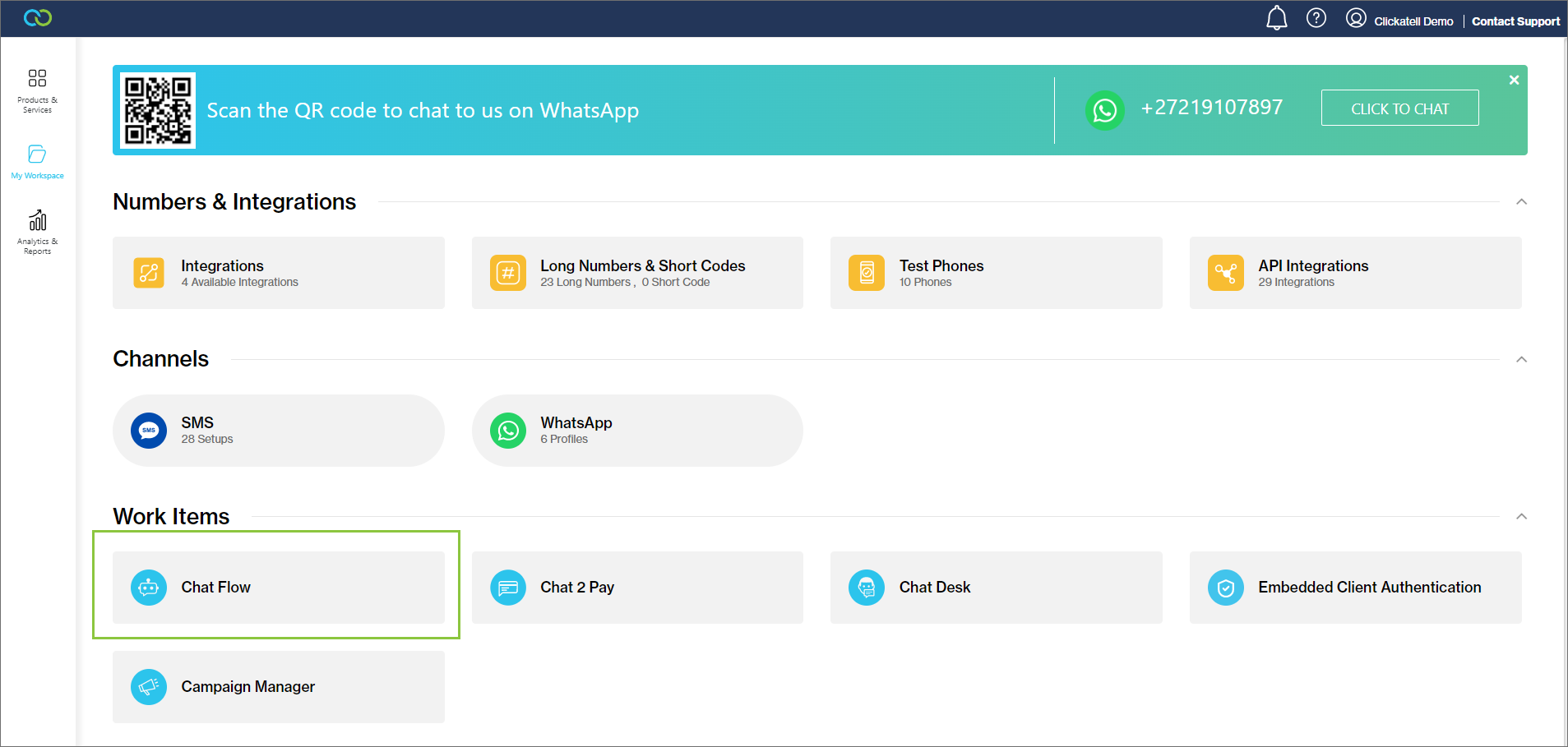 To use Chat Flow, you need to purchase a subscription first.

Cick "Subscribe" and follow the prompts to purchase.
Once you've purchased a subscription, you can launch Chat Flow in a new tab
from
My Workspace --> Chat Flow.

If you have only one user, please contact our Support Team for assistance.
For more information, see: